Provider Solutions
Highly scalable solutions that help providers meet market demands and drive better outcomes
Learn More
Helping Providers to Safer Care
Today, safety and financial risk are more closely linked to value-based care, which is rapidly transforming how healthcare is organized, delivered and measured. Public and private payers are increasingly tying payments to quality, outcomes and costs. Healthcare organizations must adapt to ensure they measure up. To do so, organizations need solutions that drive efficient and cost-effective ways to collect, analyze and present data to maximize reimbursement. Providers who demonstrate positive clinical outcomes while safely cutting costs will thrive.
From hospitals and health systems to provider network groups, long-term facilities and behavioral health groups, we have everything you need to support your staff and deliver the best possible care. Our solutions get better results for an overall safer organization.
Examples of successful results from organizations that have implemented RLDatix solutions:
Scalability across enterprise for onboarding new facilities and providers with 90 day rapid on-boarding cycles
33% increase in near miss reporting ~35% and a 68% reduction in serious safety events
100% compliance rates for CMS, TJC and delegated credentialing audits for NCQA
38% reduction in SSIs, 50% reduction in CLABSIs, 58% reduction in CAUTIs
55% decrease in total medical lability costs ($100M over 5 years), 42% decrease in claims, 47% decrease in lawsuits
How we help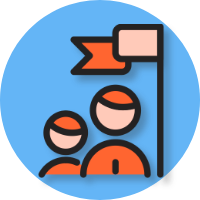 Align provider management with operations to improve efficiency and quality
Our healthcare provider solutions make it easy to develop uniform standards, share data, and identify and mitigate risk across your organization. We maintain a single source of data that reduces duplication and offers a complete picture of your performance. These insights help you identify systemic issues leading to better decisions and driving quality improvement across the organization.

Broaden data capture and discovery while creating a sustainable culture of safety
Through tools like CANDOR and peer review, you can reduce burnout and retain a productive, engaged workforce providing safer care. We work with you to decrease harm events and claims by building an empathic culture that values transparency and consistency in reporting. The results – improved patient experience and satisfaction and higher rates of staff and physician engagement and wellness.

Increase continuous compliance
We believe compliance is everyone's job. Our solutions make compliance part of everyday life. Collaboration and education are key components of ongoing compliance. We support and monitor compliance with internal and external standards, accreditation requirements, manufacturers' guidelines, action plans and organizational policy requirements. Our assessments, testing, audits and tracking tools ensure that updates in policies and procedures are communicated, understood and followed.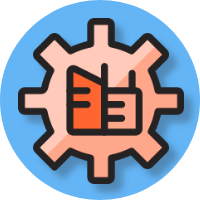 Enhance learning opportunities to support High Reliability Organizations (HROs)
We use HRO principles to identify gaps and opportunities to improve across the spectrum – from patient safety and provider retention to cutting costs and reducing errors. Our solutions help you evaluate your risk with continuous review of internal processes and practices that promotes compliance, communication, accountability and strategic decision making.
Explore our solutions
We help organizations think differently. Our solutions work together to increase productivity, identify risks before problems grow, and improve the patient and provider experience.