Health Plan Credentialing solutions
Enhance your provider network management strategy with an advanced CVO model that combines software and services
Learn More
RLDatix, the most trusted name in hospital and patient safety software, is bringing that same integrity, transparency and attention to detail to health plan credentialing. We act as an extension of your credentialing team while providing you with tools and services to handle spikes in volume or difficulties with the credentialing process.
We entered the health plan credentialing arena to fill an unmet need. We saw organizations frustrated with slow turnaround times, high incompletion rates, lack of visibility and difficulty integrating and managing provider data throughout the credentialing process. Our process delivers the most hands-on, streamlined approach to provider credentialing or recredentialing. We work with you to deliver fully verified and quality-reviewed application reports through an embedded workflow tool that supports streamlined evaluation processes, including a virtual Credentials Committee.
We go the extra mile so you can focus on what really matters to your organization.
We are proud of our stellar reputation in patient safety and in credentialing and provider management solutions. RLDatix maintains NCQA certification and is committed to going above and beyond during the primary source verification process. Our process can leverage CAQH and other third-party provider data sources while offering a provider portal to help reduce physician abrasion during the credentialing process.
How we help

Provide transparency in the CVO process
It's all about trust and transparency. Our user interface offers 100% visibility at any point in the primary source verification process. Your confidence in us is essential, and we don't give up when the verifications get tough. Our high completion rates for new applicants and recredentialing cycles show that we are dependable, reliable and persistent. We do the hard work so you don't have to.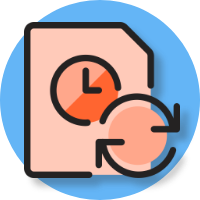 Faster turnaround times and lower incompletion rates
Our high-touch outreach process is customized to meet your organization's needs. Our NAMSS certified credentialing professionals carefully review provider data, highlighting any red flags for your team to consider during your Credentialing Committee reviews. Our process results in application turnaround times averaging less than 14 days and incompletion rates in the low single digits.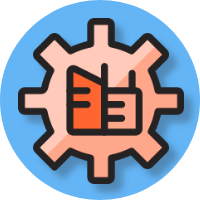 Integrate credentialing data with downstream systems
With RLDatix's combined CVO and Credentialing platform, you don't have to manage multiple vendors and outside integrations. We take the extra steps of verifying and standardizing the data during our credentialing process. And we can build customized internal integrations to send the data directly downstream to other systems that need to utilize this data.
Break down the barriers between contracting and credentialing
At RLDatix, we don't believe in siloes. We break down barriers with integrated solutions that align credentialing, contracting and provider data maintenance. We maintain one source of truth. Our shared data model integrates our contract management solution to drive efficient onboarding processes. Our approach also adds reliability to compliance efforts, reducing risk, duplication and mistakes. And we make it easier for you to expand your network. The result — you benefit from more satisfied providers and less wasted time and expense.